Electric Counterbalanced

Forklifts
Our electric lift trucks have lower fuel costs than ICE lift trucks, have longer useful life, require less yearly and lifetime maintenance, and experience less downtime. Our selection of electric forklifts offers a range of models with different capacities, sizes, and features. These forklifts are ideal for indoor use and are powered by rechargeable batteries, providing quiet and emissions-free operation.
3 Wheel Electric Trucks
Ergonomically advanced and productive 3 wheel electric trucks
Versatile, highly maneuverable front wheel and rear wheel drive electric forklift trucks, fully loaded with productivity enhancing features.
Model:
ESC030-40AD
Load Capacity:
1350kg - 1800kg
Model:
ERP030 - 040AD
Load Capacity:
1360kg - 1,800kg
4 Wheel Electric Trucks
High performance and energy efficient 4 wheel electric trucks
Yale® 4 wheel electric trucks are available in a range of voltage options in both conventional and drop battery box designs. This makes them ideal for a wide variety of demanding applications.
Model:
ERP030 - 040VF
Load Capacity:
1360kg - 1800kg
Model:
FB15-30PZ, FB35-40PYE
Load Capacity:
1500kg - 4000kg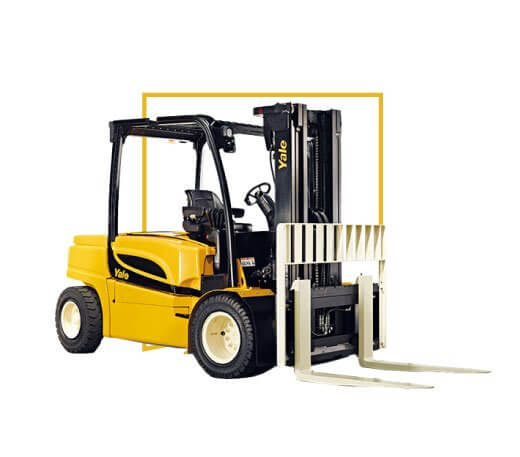 Model:
ERP40 - 55vm
Load Capacity:
4000kg - 4400kg
Model:
ERC040 - 070VG
Load Capacity:
2000kg - 3150kg
Model:
ERC080 - 120VH
Load Capacity:
3600kg - 5400kg