Electric Counterbalanced

Forklifts

Our electric lift trucks have lower fuel costs than ICE lift trucks, have longer useful life, require less yearly and lifetime maintenance, and experience less downtime.
3 Wheel Electric Trucks
Ergonomically advanced and productive 3 wheel electric trucks
Versatile, highly maneuverable front wheel and rear wheel drive electric forklift trucks, fully loaded with productivity enhancing features.
Model:
ESC030-40AD
Load Capacity:
1350kg - 1800kg
Model:
ERP030 - 040AD
Load Capacity:
1360kg - 1,800kg
4 Wheel Electric Trucks
High performance and energy efficient 4 wheel electric trucks
Yale® 4 wheel electric trucks are available in a range of voltage options in both conventional and drop battery box designs. This makes them ideal for a wide variety of demanding applications.
Model:
ERP030 - 040VF
Load Capacity:
1360kg - 1800kg
Model:
FB15-30PZ, FB35-40PYE
Load Capacity:
1500kg - 4000kg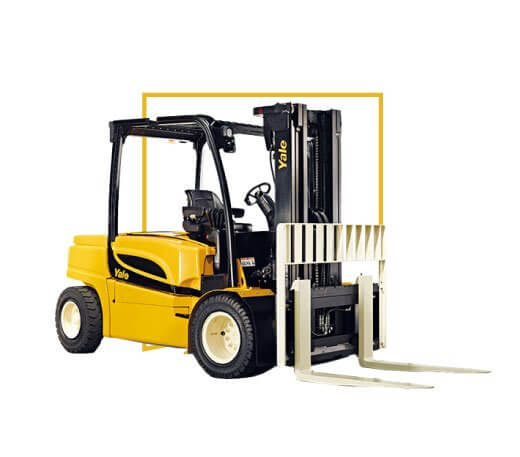 Model:
ERP40 - 55vm
Load Capacity:
4000kg - 4400kg
Model:
ERC040 - 070VG
Load Capacity:
2000kg - 3150kg
Model:
ERC080 - 120VH
Load Capacity:
3600kg - 5400kg